LIVE: COVID-19 and Evidence-Based Programs: Digitally Reaching Underserved Populations
Product not yet rated
Includes a Live Event on 07/27/2021 at 2:00 PM (EDT)
Register

Early bird pricing available!
Non-member - Free!
Member - Free!
Regular Price after 07/27/2021 3:00 PM
Non-member - $18
Member - $9
COVID-19 and Evidence-Based Programs: Digitally Reaching Underserved Populations
Join us for a free, live panel discussion!

The COVID-19 Pandemic had significant implications on the methods and modes for evidence-based programs proven to improve the quality of life of adults with arthritis in communities across the country. Participants will hear from developers and directors of CDC-recognized arthritis appropriate evidence-based interventions regarding distance-based training practices developed during and in response to the COVID-19 pandemic, and the challenges and opportunities inherent in these strategies to expand the evidence-based program (EBP) workforce to reach rural and underserved communities.
In this live event, participants will be able to:
1. Describe how in-person programs adapted to remote delivery during the COVID-19 pandemic.
2. Describe how remote EBP's reach underserved populations including communities of color, rural communities, and communities living with disabilities.
3. Describe how evidence-based programs are using distance training to build capacity for EBPs to reach underserved communities.
Learning Objectives
1.3.3 Identify factors (social, cultural, economic, political, and environmental factors) presented by COVID-19 to evidence-based programs (EBPs) for various underserved populations
1.3.5 Discuss the capacity and availability of remote delivery/distance training as a way to build capacity for EBPs to reach underserved communities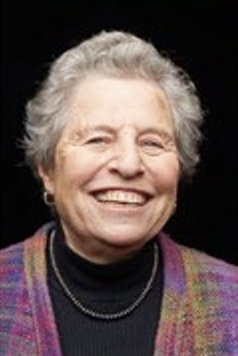 Kate Lorig
DrPH
Self Management Resource Center, Professor Emerita at Stanford School of Medicine

Kate served as the Director of the Stanford Patient Education Research Center and Professor of Medicine in the Stanford School of Medicine. She earned her bachelor's degree in nursing at Boston University, and her master's and doctorate of public health in health education at the University of California, Berkeley. She came to Stanford in 1979 while a graduate student at Cal to develop and research an educational program that emphasized self-help skills for people with arthritis. This program became the Arthritis Self-Help Course and was the prototype for the Chronic Disease Self-Management Program, The Diabetes Self-Management Program, the Positive Self-Management Program for HIV, the Cancer: Thriving and Surviving Program, the Building Better Caregiver's Program, the Chronic Pain Self-Management Program, and others. She has authored several books and many articles about arthritis, chronic disease in general, health education, and behavioral science. She travels extensively at the invitation of organizations concerned with patient care and academic research. She lives in Mountain View, CA, with her 2 cats and a collection of Native American art.
$i++ ?>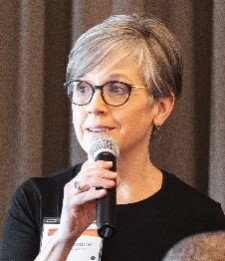 Paige Denison
Director, Health and Wellness Department, Sound Generations, National Director, Project Enhance: EnhanceFitness/EnhanceWellness
Paige Denison has over 20 years of experience working with evidence-based health promotion programs for older adults and adults aging with disability. As Director of Health, Wellness and Project Enhance at Sound Generations in Seattle, WA, Paige oversees the ongoing research coordination, adaptation, licensing, and dissemination of two such programs: Enhance® Wellness (9 States) and Enhance®Fitness (43 States and DC). Regionally, her oversight focuses on implementation of multiple evidence-based health promotion programs for diverse adult populations in King County, WA. Additionally, she serves on the Exercise Is Medicine (EIM) Older Adult Advisory Committee for the American College of Sports Medicine (ACSM), University of Washington Health Promotion Research Center (HPRC) Community Advisory Board and is the past Chair of the Evidence Based Leadership Collaborative.

$i++ ?>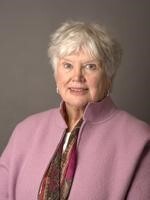 Susan Hughes
PhD
Director, Center for Research on Health & Aging, University of Illinois
Dr. Hughes directs the Center for Research on Health and Aging at the University of Illinois at Chicago and serve as Principal Investigator of its National Institute on Aging Midwest Roybal Center for Health Promotion and Translation. The Roybal Center focuses on the design and testing of evidence-based health promotion programs for older adults with an emphasis on physical activity, mobility and cognitive health, using neuroimaging to assess the impact of interventions on brain connectivity. She designed Fit and Strong! (F&S), an evidence-based physical activity/behavior change program for older adults with lower extremity osteoarthritis (OA). F&S has been approved by the Administration on CommunityLiving as a falls prevention program and a self management adjunct. The program is also recommended by the Centers for Disease Control and Prevention as an Arthritis Appropriate Evidence-Based Lifestyle Intervention. We are collaborating with the National Recreation and Park Association to deliver F&S in partnership with Community BasedOrganizations in 32 states. With Dr.Marian Fitzgibbon, we recently tested the effectiveness of a new version of the program--F&S Plus, an enhanced version that addresses both PA and weight loss through dietary change. Findings showed significant benefits ofF&S Plus on weight, OA symptoms, and mobility at 2 months that were maintained at 6 and 12 months. Most recently, in response to the COVID 19 pandemic, we have developed an online,synchronous, live-streamed version of F&S called Fit and Strong! @Home. Preliminary findings from a pilot of the program have been extremely positive. We look forward to this opportunity to discuss the online version of the program with you today.
$i++ ?>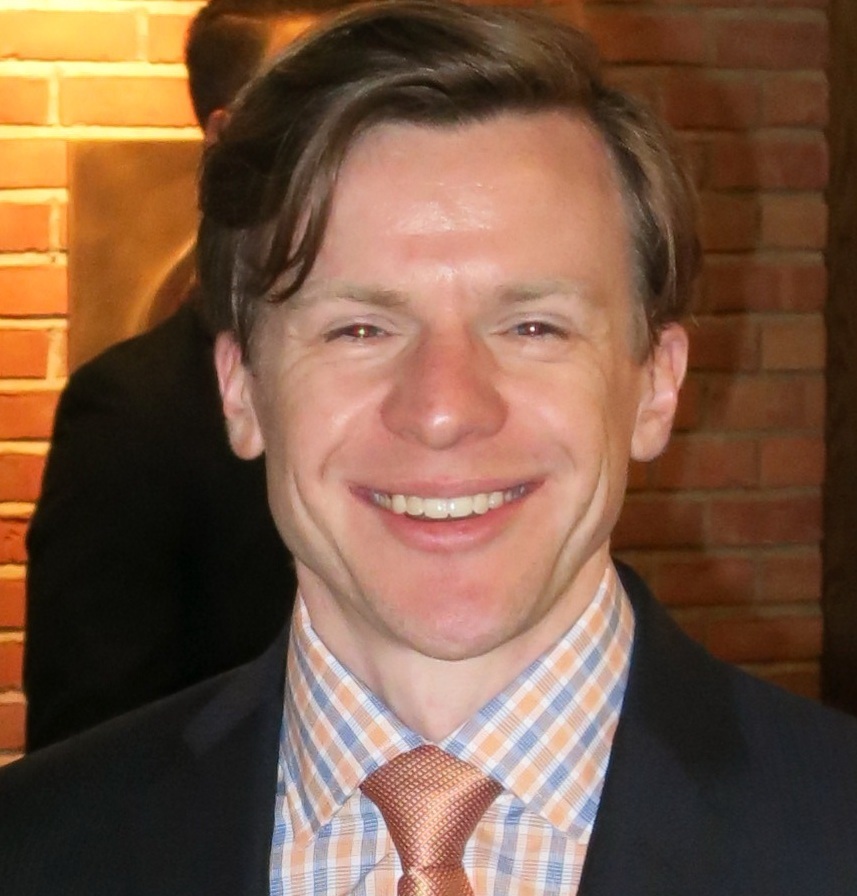 Andrew DeMott
MPH
Center Coordinator and Fit & Strong! Manager, Center for Research on Health and Aging Institute for Health Research and Policy at University of Illinois at Chicago
Andrew DeMott Coordinates the Center for Research on Health and Aging at the University of Illinois at Chicago (UIC) and manages the nationally-recognized evidence-based program, Fit & Strong! He received his MPH in Community Health Sciences from the UIC School of Public Health.
$i++ ?>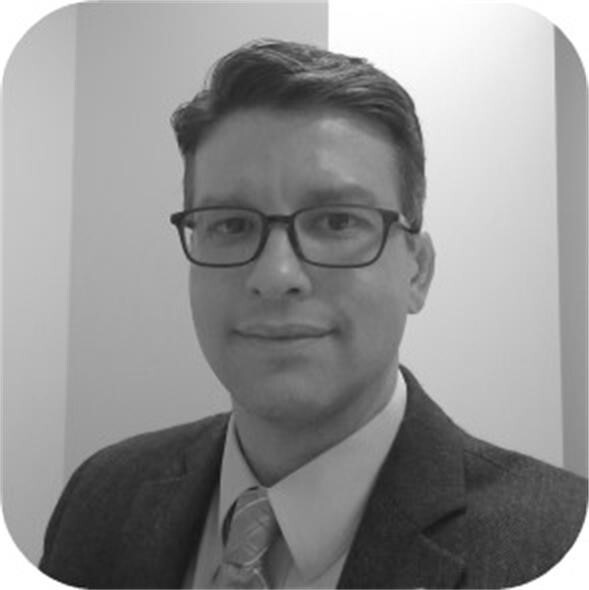 Nick Turkas
MS
Director, External Affairs, Arthritis Foundation
As a non-profit professional for more than 20 years, Nick has successfully designed and managed local, regional, and national programs and services with measurable results. His experience creating physical activity and public education campaigns that involve and reach patients for maximum impact. He currently oversees the Walk With Ease program and manages relationships with national non-profits, academic institutions and healthcare professional societies. Nick Turkas earned a bachelor's degree in public relations and a master's degree in human services management.

$i++ ?>
Key:
Complete
Next
Failed
Available
Locked
07/27/2021 at 2:00 PM (EDT) | 90 minutes
07/27/2021 at 2:00 PM (EDT) | 90 minutes
No credits available | Certificate available
No credits available | Certificate available