LIVE: Healthy People 2030: Social Determinants of Health & Health Equity as Drivers for Change
Product not yet rated
Includes a Live Event on 09/27/2021 at 1:00 PM (EDT)
Register

Early bird pricing available!
Non-member - Free!
Member - Free!
Student Member - Free!
Student Non-Member - Free!
Regular Price after 09/27/2021 2:00 PM
Non-member - $18
Member - $9
Student Member - $5
Student Non-Member - $10
Healthy People provides science-based, 10-year national objectives for improving the health of all Americans by encouraging collaborations across communities and sectors and empowering individuals toward making informed health decisions. Healthy People 2030, the initiative's fifth iteration, builds on the knowledge gained over the first four decades. In part one of this two-part webinar series, presenters will explore the Healthy People (HP) 2030 framework and several differences from Healthy People 2020; identify a framework for applying the new objectives in program planning and evaluation related to health equity and social determinants of health.
Learning Objectives:
1) Describe at least three foundational principles and rationale for Healthy People 2030's approach.
2) Communicate at least two overarching goals that underlie decisions about the initiative.
3) Discuss how HP 2030 can be used to advance social determinants of health and health equity.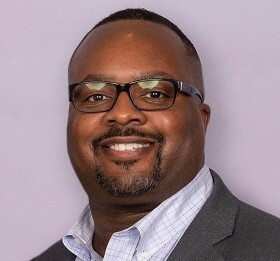 Derek M. Griffith, PhD
Professor, Founder, and Director
Founding Co-Director of the Racial Justice Institute, Founder and Director of the Center for Men's Health Equity, and Professor of Health Systems Administration and Oncology, Georgetown University
Dr. Derek M. Griffith is a Founding Co-Director of the Racial Justice Institute, Founder and Director of the Center for Men's Health Equity, and Professor of Health Systems Administration and Oncology. Trained in psychology and public health and a Fellow of the American Academy of Health Behavior, Dr. Griffith's research focuses on developing interventions to achieve racial, ethnic, and gender equity in health. He is a contributor to and an editor of Men's Health Equity: A Handbook, and Racism: Science and Tools for the Public Health Professional. He has been awarded grants from the American Cancer Society, the Robert Wood Johnson Foundation, and several NIH institutes. Dr. Griffith has published more than 140 peer-reviewed manuscripts, including two recent pieces in Health Education & Behavior on ways that Healthy People 2030 could have incorporated well-being and goals for men's health more explicitly. He is a member of the editorial boards of Health Education & Behavior and several other men's health and public health journals. In recognition of his research on "eliminating health disparities that vary by race, ethnicity, and gender", Dr. Griffith won the Tom Bruce Award from the Community-Based Public Health Caucus of the American Public Health Association, and he was named one of 1,000 Inspiring Black Scientists in America by the Cell Mentor's Community of Scholars.
$i++ ?>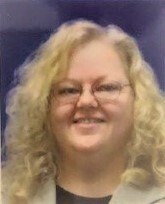 Leslie Ray, MPH, MPPA, MA
Chief of Community Health Statistics
County of San Diego, Health and Human Services Agency, Public Health Administration
Leslie Ray currently serves as Chief of Community Health Statistics with the County of San Diego, Health and Human Services Agency, Public Health Administration. Ms. Ray's main focus is developing the structure and framework for population health data and metrics.
She has worked on local reporting and implementation of Healthy People goals since the 1995 Mid-Course Review. She established Community Health Statistics Unit in 2006 which serves as a data and information resource for the County and the public. She developed and implemented a wide range of community accessible data and information including demographic, economic, health, behavioral, and survey data.
She operationalized the Live Well San Diego indicators and metrics as well as developed the surveillance data and economic impact of Alzheimer's disease and related dementias. She led the team that developed and implemented local 3-4-50, Critical Pathways, Regional Health Status reports and Economic Burden reports. During COVID-19 she and her team developed predictive models, detailed population demographics, and focused on health equity impacts.
She led the team that won State and Local Health Data Innovation of 2019 for the Live Well Health and Well Being Data System, awarded by the Milbank Memorial Fund and Academy Health. This system automated the process of aggregating over 200 diagnoses groups by age, gender, geography, race/ethnicity, and socioeconomic status. She has advocated for the reporting of social determinants of health through the systematic inclusion of ICD-10 Z codes in health data.
Ms. Ray has earned a Master's in Public Health with a specialization in epidemiology from San Diego State University, a Master's in Public Policy Analysis with an emphasis in administration and economics from the University of Chicago, a Master's in Educational Psychology with an emphasis in systemic racism and sexism, and a joint Bachelor's in Geography and Sociology with an emphasis in demographics. She also holds post graduate certification in Health Economics and Outcomes Research from University of Washington Institute for Health Metrics and Evaluation. She has completed additional post graduate training in GIS systems, big data analysis and predictive analytics.
$i++ ?>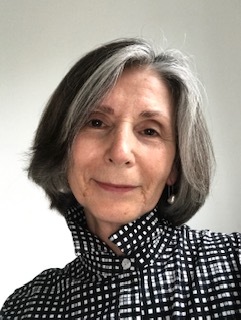 Dushanka V. Kleinman, DDS, MScD
Associate Dean for Research and Principal Associate Dean
School of Public Health at the University of Maryland
Dr. Kleinman joined the School of Public Health in 2007 and served on the core accreditation team leading the School's initial and subsequent accreditation, and in multiple management roles during these early phases of the School's development. She established the School's central research administrative structure created an enhanced research event that evolved into an annual event in partnership with the School of the Medicine University of Maryland Baltimore, sponsored by MPowering the State and serves in a senior role overseeing the School's Community Advisory Council whose members provide a strong link to public health practice. She contributes to the campus through her service on the Research Development Council, and as a past ADVANCE professor and member of the Campus APT Committee. Her research interests include prevention of oral health inequities, health literacy, strategies to integrate oral and general health, public health impact studies, and community health improvement initiatives.
Prior to joining UMD, Dr. Kleinman, a licensed dentist and Diplomate of the American Board of Dental Public Health, completed 28 years of government service where she was the Deputy Director, National Institute of Dental and Craniofacial Research (NIDCR), NIH (1991-2006), assuming the role of NIDCR Acting Director twice. At NIH she also served as the first assistant director of the NIH Roadmap for Medical Research (2003-2005), now the NIH Common Fund.
As an officer in the U.S. Public Health Service Commissioned Corps, she retired at the rank of Rear Admiral, Assistant Surgeon General. In 2006, she completed a five-year term as the 15th Chief Dental Officer, USPHS, overseeing the events during the 9/11 and anthrax attacks. She was the co-editor and coordinated the federal involvement in the development, of the first-ever Surgeon General's report on oral health (2000), and A National Call to Action to Promote Oral Health, A Public-Private Partnership Under the Leadership of the Office of the Surgeon General (2003). She has served in leadership and advisory roles in professional organizations and federal agencies, most recently as co-chair of the HHS Secretary's Advisory Committee on National Health Promotion and Disease Prevention Objectives for 2030 (2016-2019).
Dr. Kleinman has a D.D.S. from the University of Illinois at Chicago College of Dentistry and a hospital rotating internship at the University of Chicago Hospitals and Clinics. She received an M.Sc.D. in dental public health and a Dental Public Health Residency Certificate from the Henry M. Goldman School of Dental Medicine at Boston University.
$i++ ?>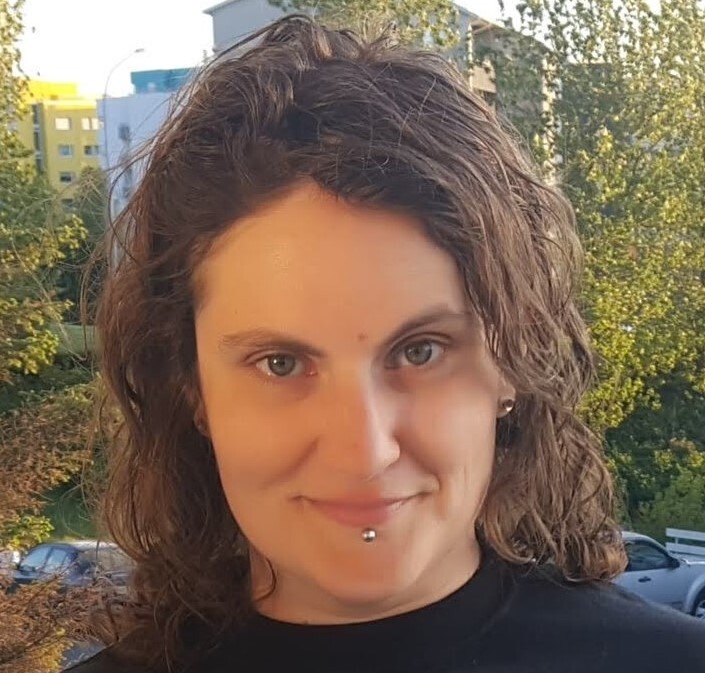 Angela Graham, MPH, CPH
Administrator, Center for Health Equity's Performance Management and Population Health
Louisville Metro Department of Public Health and Wellness
Angela serves the Louisville Metro Department of Public Health and Wellness as an Administrator, leading the Center for Health Equity's Performance Management and Population Health group. The group is responsible for collecting and analyzing data to advance health equity and to support equity-focused plans and strategies for the department. Angela led the launch of Healthy Louisville 2025, the city's community health improvement plan, which focuses explicitly on social determinants of health and health inequities. She also co-led the data collection of the city's most recent community health assessment including surveys and qualitative analysis. She has expertise in survey research and public opinion polling, leveraging data to advance health equity and strategic planning. Angela holds a bachelor's degree in Economics and English from Case Western Reserve University and a Master's Degree in Public Health from the University of Louisville School of Public Health and Information Sciences, with a focus in Epidemiology.
$i++ ?>
Key:
Complete
Next
Failed
Available
Locked
09/27/2021 at 1:00 PM (EDT) | 60 minutes
09/27/2021 at 1:00 PM (EDT) | 60 minutes
Live Webinar Feedback Survey
12 Questions
12 Questions
Thank you for participating in today's Livestream. Please take a few minutes to provide your feedback about the live webinar experience. We will use your feedback to enhance our future events.
No credits available | Certificate available
No credits available | Certificate available