Live: Sex Differences in Hypertension Control Practices Among Young Adults
Product not yet rated
Sex Differences in Hypertension Control Practices Among Young Adults
Speaker: Dr. Nicolette Powe
Approximately 7.3 percent of young adults in the United States are diagnosed with hypertension increasing the need for adherence to self-management practices. The purpose of this webinar is to share the investigation of sex differences in blood pressure (BP) monitoring among young adults aged 20-39 diagnosed with hypertension. From the study shared in this webinar, data from 2009-2014 National Health and Examination Survey (NHANES) were used to assess BP monitoring among young adults diagnosed with hypertension. Sex was primary the independent variable and multivariable logistic regression models included covariates self-rated health and health insurance status as the dependent variable of whether respondents monitored their BP at home at least once per week. Descriptive analysis indicates that the mean age of respondents was 33.13 (SE= 0.42) years of age and approximately 36.6% of the sample checked their BP weekly. The proportion of females checking their BP weekly (45.4%) was higher than their male counterparts (26.5%); however, significant sex differences (OR=1.71; 95% CI 0.44-6.58) were not reported in the fully adjusted logistic regression model. When adjusting for covariates, young adult females and males were equally likely to check their BP weekly. In this sample of young adults with hypertension, no sex differences were observed for the frequency of checking BP monitoring. The overall prevalence of BP monitoring was low suggesting that interventions are needed to increase BP monitoring among young adults with hypertension. These findings are aligned with the NHLBI mission to investigate disease differences by sex across the lifespan as well as to improve disease management practices.
Learning Objectives
1. Describe at least three ways how to utilize secondary data to assess health disparities among priority populations.
Dr. Nicolette Powe
DrPH, MS, MCHES®
Youngstown State University
Dr. Nicolette Warren Powe, DrPH, MS, MCHES is Assistant Professor of Public Health in the Department of Health Professions at Youngstown State University. She received a DrPH in Health Education from the Loma Linda University, an MS in Health Promotion/Human Sciences from North Carolina Central University, and a BS in Community Health Education/Healthcare Ethics from Kent State University. Dr. Powe is a public health scientist whose primary interest is behavioral risk factors for chronic disease prevention. Dr. Powe's research investigates racial/ethnic and sex differences in adherence to cardiometabolic self-management practices, specifically in young adults. Dr. Powe also studies applied health education theories to implementation of health promotion programs and dissemination of chronic disease program outcomes. Dr. Powe's work has resulted in the publication of the Racial and Ethnic Approaches to Community Health (REACH) Minority National Organizations (MNO) Success Stories showcasing the health equity projects that worked towards closing the health disparity gap in at least one of the racial and ethnic minority groups. Dr. Powe serves on the Youngstown American Heart Association Board and the Planned Parenthood of Greater Ohio Board. She was elected to the Society for Public Health Education (SOPHE) Board of Trustees for Professional Development.
$i++ ?>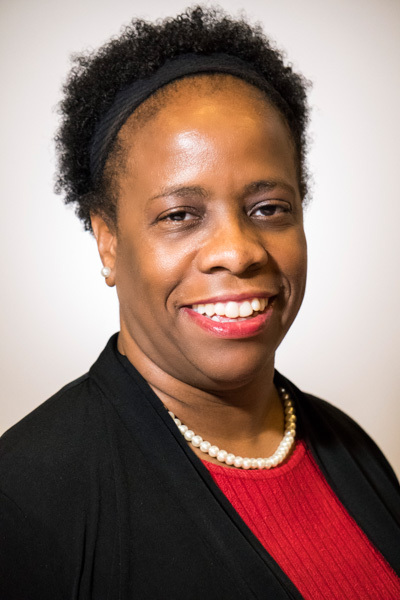 ​C. Suzette McClellan, MPH, MCHES® (Moderator)
Community Systems Director
South Carolina Department of Health and Environmental Control
C. Suzette McClellan, MPH, MCHES® is the Community Systems Director for the South Carolina Department of Health and Environmental Control (SCDHEC)- Pee Dee Region. Suzette has worked diligently on issues relating to community health improvement for 28 years. To achieve healthier communities, she has provided leadership in numerous community collaborations and partnerships, primarily in the areas of community health assessment, community health improvement and engagement, and chronic disease prevention. During the COVID-19 pandemic, she is serving as the lead Public Information Officer for the Pee Dee Region. In addition to her role at SCDHEC, Suzette teaches Health Education courses as an evening instructor in the Health Science Department at Morris College in Sumter, SC. She is a graduate of the College of Charleston with a Bachelor of Science degree in Biology; and the University of South Carolina-Columbia Arnold School of Public Health with a Master of Public Health degree in Health Promotion & Education. She is a Master Certified Health Education Specialist (MCHES) through the National Commission for Health Education Credentialing (NCHEC), Inc.
$i++ ?>
Key:
Complete
Next
Failed
Available
Locked
05/20/2021 at 1:00 PM (EDT) | 60 minutes
05/20/2021 at 1:00 PM (EDT) | 60 minutes
Live Webinar Feedback Survey
12 Questions
12 Questions
Thank you for participating in today's Livestream. Please take a few minutes to provide your feedback about the live webinar experience. We will use your feedback to enhance our future events.
1.00 Entry-level CECH, CPH credit | Certificate available
1.00 Entry-level CECH, CPH credit | Certificate available