B1. Rock Your Flock Micro-mentoring Session: Advocacy and Systemic Racial Injustice
4.15 (13 votes)
The anti-racism and advocacy micro-mentoring sessions is a space where participants can connect with a professional who is grounded in an anti-racism framework and has experience in applying these principles in their work. During this time participants will gain insight into the individual and organizational challenges that arise when applying anti-racist principles in their work and how experienced professionals overcome these challenges. Finally, participants will get feedback on self-care practices to ensure longevity. The mentors will either be members of the anti-racism task force or individuals that have been recommended by the task force. In order to create a safe space, this micro-mentoring session will not be recorded.
Participants will be able to apply at least three anti-racist principles from the anti-racism framework in their worksite and/or school environment to overcome individual and organizational challenges.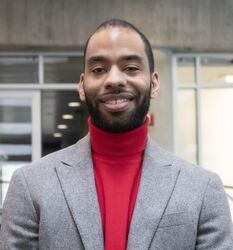 Jonathan Johnson, LMHC
Prevention Coordinator
Columbia University
Jonathan Johnson comes to Teachers College from the Sexual Violence Response Office at Columbia University. As a Prevention Coordinator he co-managed the peer education program supervising and training a team of students on how to facilitate trainings on healthy interpersonal relationships, sexual consent and building a culture of accountability. Additionally, he managed the Men?s Engagement initiatives and provided consultation for staff and faculty on working with male identified students.
$i++ ?>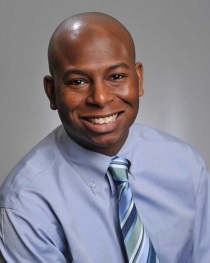 Dr. Larrell L. Wilkinson, PhD, MSPH, CHES®
Associate Professor
University of Alabama at Birmingham
An Associate Professor of Community Health & Human Services at the UAB School of Education, Dr. Larrell Wilkinson is a teacher, researcher, and servant to the Birmingham metropolitan community. Dr. Wilkinson has a Master of Science in Public Health in Health Promotion Education & Behavior (2005) and a Ph.D. in Health Services Policy & Management (2011), both from the Arnold School of Public Health at the University of South Carolina. Dr. Wilkinson started his public health career as an intern at the Centers for Disease Control and Prevention within the National Center for Immunization and Respiratory Diseases (formerly National Immunization Program). Today, Dr. Wilkinson is a behavioral research scientist interested in addressing the biopsychosocial pathways and life course mechanisms determining health and social outcomes and related racial/ethnic health and social disparities.
$i++ ?>
Haley Delgado, MPH
$i++ ?>
Kathleen Harding, PhD
$i++ ?>
Nicole Porther, MEd, CHES
$i++ ?>
Rashad Salters, PhD
$i++ ?>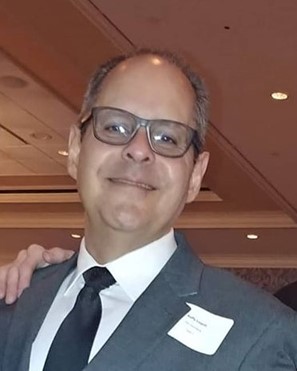 Raffy Luquis, PhD, MCHES®
Associate Professor, Health Education
Penn State Harrisburg
Raffy R. Luquis is an associate professor of health education in the School of Behavioral Sciences and Education at Penn State Harrisburg. Dr. Luquis also serves as the professor-in-charge of the of the health education master's degree and the program coordinator for the biobehavioral health undergraduate' degree. Dr. Luquis has a broad background in health education and health promotion. His primary teaching and research interests are cultural competency and multicultural health, health promotion, and human sexuality. He earned the certified health education specialist credential in 1995 and the master certified health education specialist credential in 2011 from the National Commission for Health Education Credentialing in 2011. He served in the SOPHE Board of Trustees from 2016-2020.
$i++ ?>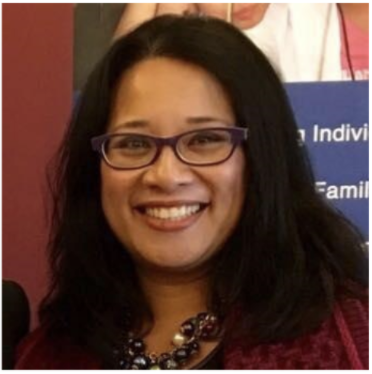 Mary Cheryl Gloner, MPH, MBA
Chief Executive Officer
Project Safety Net, Inc.
Mary Cheryl B. Gloner dedicated her career to addressing the priorities of vulnerable populations, building community capacity, and promoting health parity. She serves as Chief Executive Officer for Project Safety Net, a non-profit collective impact dedicated to youth resiliency, mental health promotion, and suicide prevention. Served as adjunct faculty for San Jose State University as well as guest lectured for local community colleges, high schools, and Stanford University School of Medicine. A first generation college graduate with advanced degrees in public health (MPH from San Jose State University) and business (MBA from UC Berkeley's Haas School of Business). Mary first joined SOPHE as a graduate student nearly 25 years ago. As a member, she served two terms as Treasurer (2008-2012) as well as chaired the Finance, Awards, and Nominating/Leadership committees. A former member of Resource Development Committee and Open Society Commission. She is also a Northern California Chapter Past-President. Mary draws inspiration from the following quote: "I have always known that at last I would take this road, but yesterday I did not know that it would be today." - Narihira
$i++ ?>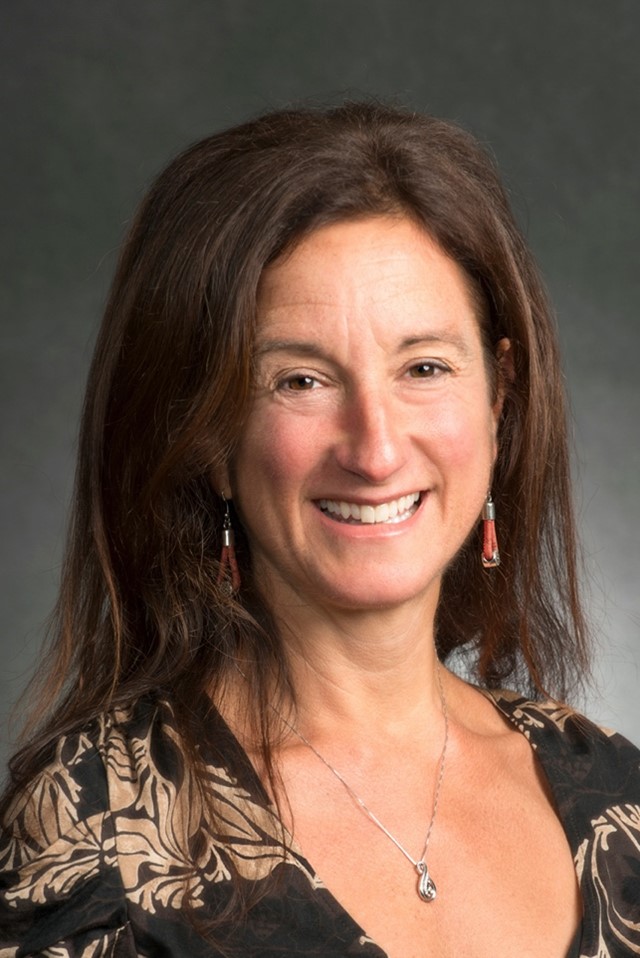 Jean M. Breny, PhD, MPH
Professor and Chair
Southern Connecticut State University
Jean M. Breny is Professor and Chair of the Department of Public Health at Southern Connecticut State University. She has been on the faculty since 2000 and teaches undergraduate and graduate-level health promotion courses. Dr. Breny received her PhD in Health Behavior/Health Education from the University of North Carolina at Chapel Hill and her MPH in Community Health Education from San Jose State University. Her scholarship aims to eliminate health disparities through community-based participatory research that informs public health practice. Dr. Breny was a Fulbright Senior Scholar, currently is an Associate Scientist at the Center for Interdisciplinary Research on AIDS (Yale University), and is a faculty collaborator with Liverpool John Moores University. She is the Immediate Past President of SOPHE.
$i++ ?>
Key:
Complete
Next
Failed
Available
Locked
B1. Rock Your Flock Micro-mentoring Session: Advocacy and Systemic Racial Injustice
04/07/2021 at 2:30 PM (EDT) | 45 minutes
04/07/2021 at 2:30 PM (EDT) | 45 minutes
0.75 Advanced CECH credits | No certificate available
0.75 Advanced CECH credits | No certificate available