F4: Mobilizing Community Partnerships
5 (4 votes)
This session will identify how to identify, build, and sustain partnerships within a community that result in policy, system, and environmental changes across a range of health issues and utilize a variety of approaches.
Learning objective(s):
•Explain how to create, support, and maintain health literacy coalitions to reach optimum population health.
•Describe at least one benefit and one challenge associated with including public libraries in community-based and regional plans to increase access to food and nutrition.
•Explain the importance of including stakeholders and community champions in health/nutrition education planning and implementation.
•Describe the role of the Black Church in advocacy and promoting health information.
•State at least one key strategy for partnering with community residents to build initiatives that address policy, systems, and environmental change.
Featured presentations:
•Innovate and Collaborate: Coalitions Addressing Public Health Literacy - Teresa Wagner, DrPH, MS, CPH, RD/LD, CPPS, CHWI, CHWC and Melanie Stone, MPH, Med
•Food Access and Education at the Library: A Nourishing Partner - Nicole Peritore, PhD, CHES® and Noah Lenstra, PhD
•Food Pantry Champions: Empowering Communities Through a Healthy Pantry - Jennifer Ryan, CHES® and Sara Clement, RD LDN
•The Ultimate Springboard for Change: Housing and Health - Jodi Cunningham, PhD and Jennifer Foster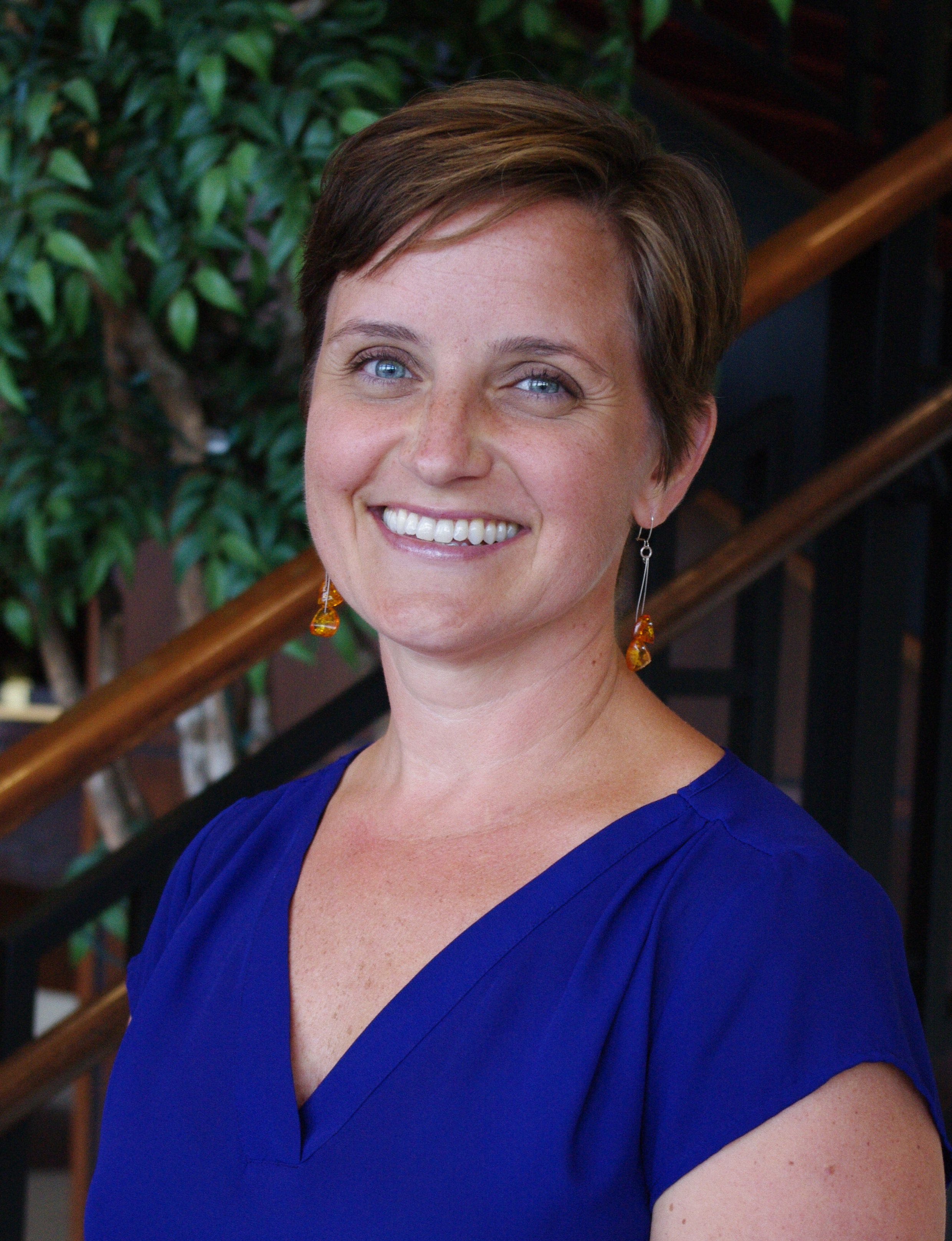 Dr. Amy Estlund, PhD (Moderator)
Assistant Professor
Lindenwood University
Amy Estlund earned a B.S. in Biomedical Sciences from Marquette University and an MPH in Behavioral Science from Emory University. She worked in health education, youth development, and program management in the non-profit sector for eight years in Atlanta and rural Georgia. She then transitioned to Community-Based Participatory Research at Saint Louis University, followed by clinical research at Washington University in St Louis School of Medicine. She completed her PhD in Public Health from Saint Louis University. Her research interests focus on sexual and reproductive health, school health and culture, health policy, and dissemination and implementation.
$i++ ?>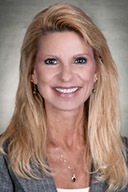 Teresa Wagner, DrPH, MS, CPH, RD/LD, CPPS, CHWI, DipACLM, CHWC
University of North Texas Health Science Center
Teresa Wagner, DrPH, MS, CPH, RD/LD, CPPS, CHWI, DipACLM, CHWCAssistant Professor & Clinical Executive for Health Literacy, SaferCare TexasUniversity of North Texas Health Science CenterDr. Wagner is a registered and licensed dietitian with a doctorate in public health. She's certified in Public Health, Patient Safety, Lifestyle Medicine, Health Coaching and a certified Community Health Worker Instructor. Dr. Wagner has delivered multiple programs, speaking engagements and trainings on health and nutrition literacy issues. Additionally, she established both a multi-stakeholder health literacy collaborative with the DFW Hospital Council Foundation and Health Literacy Texas, a statewide nonprofit to build community around health literacy efforts in Texas.Dr. Wagner has testified on health literacy legislation in Texas helping to place health literacy into the State Health Plan. At the same time, her research focuses on alleviating health disparities in underserved communities through health literacy to improve population health. As a result of her work, she has received both the 2018 Texas Health Literacy Hero Award as well as the 2020 Distinguished Alumni Award from Texas Christian University. Currently, she serves as the President and Founder of Health Literacy Texas, Clinical Executive for Health Literacy for SaferCare Texas and as an Assistant Professor in Lifestyle Health Sciences at the University of North Texas Health Science Center.
$i++ ?>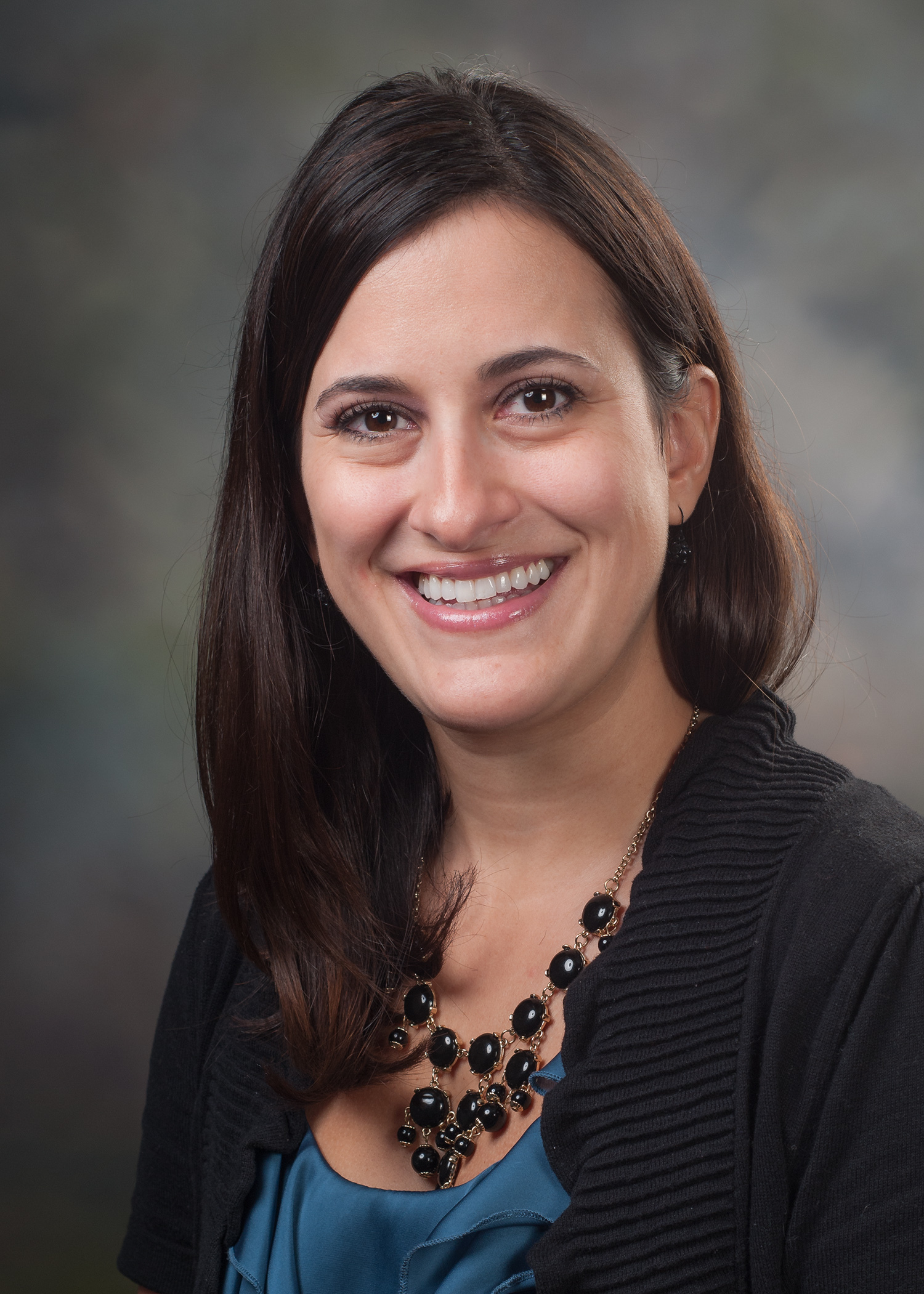 Melanie Stone, MPH, Med
University of North Texas Health Science Center
Melanie Stone directs the Community Service Learning (CSL) program through the Center for Medical Humanities & Ethics at The University of Texas Health Science Center at San Antonio. This innovative program promotes student and faculty engagement with community organizations in conducting service projects which benefit medically underserved populations in Texas. She is adjunct faculty at The University of Texas School of Public Health, San Antonio regional campus. Ms. Stone is passionate about public health and enjoys integrating a public health focus into an academic health science center. Her expertise is health literacy, and she helps bring health literacy awareness, knowledge, and skills to the future health care professional workforce. She is currently Co-Investigator on a multi-year US Department of Health and Human Services grant "Advancing Health Literacy to Enhance Equitable Community Responses to COVID-19." She is actively involved in the community, serving as Vice President of Health Literacy Texas and on the governing council of the Texas Public Health Association. She is an alumni of Leadership San Antonio and Leadership Texas. Formerly, Ms. Stone supervised a community clinic outreach program, coordinated research for a large public health study, served as a public school teacher, and managed the outreach and education section of University Health System's CareLink program. She earned a bachelor's degree in biology and anthropology from Trinity University and master's degrees in public health from UT School of Public Health and education from Texas State University. She is a doctor of public health candidate at UT School of Public Health.
$i++ ?>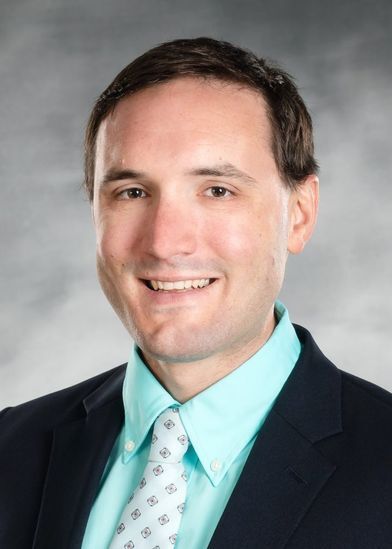 Noah Lenstra, PhD
University of North Carolina
Dr. Noah Lenstra is an Assistant Professor of Library and Information Science in the School of Education at the University of North Carolina at Greensboro where he brings a community engagement approach to the study and teaching of public libraries. Notably, Noah founded the Let's Move in Libraries Initiative, which focuses on supporting healthy living in public libraries through harnessing community partnerships. The project was inspired by Former United States First Lady Michelle Obama's Let's Move! initiative, which focused on increasing Healthy Eating and Active Living (HEAL) among Americans. Let's Move in Libraries continues Obama's legacy by working to increase physical activity and nutrition education through library-community partnerships in the U.S., Canada, and other places in the world. He is currently the Primary Investigator of HEAL (Healthy Eating and Active Living) at the Library via Co-Developed Programming, funded by the U.S. Institute of Museum & Library Services (IMLS # RE-246336-OLS-20).
$i++ ?>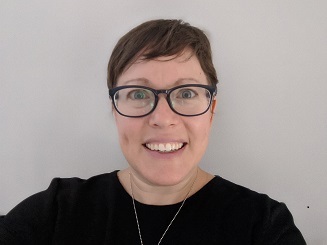 Dr. Nicole Peritore, PhD, CHES®
Assistant Professor
Augusta University
Nicole Peritore, a graduate of University of Kentucky, has worked throughout her career to teach others about the importance of health and nutrition. From creating programs for individuals, families and communities, to hands-on activities in a classroom, her efforts are focused on helping others understand that health, and creating opportunities for healthy living, is something everyone can do. She hopes that everyone understands the importance and impact of being in a community. She lives in Georgia, doing a job she loves, with her husband and two active boys.
$i++ ?>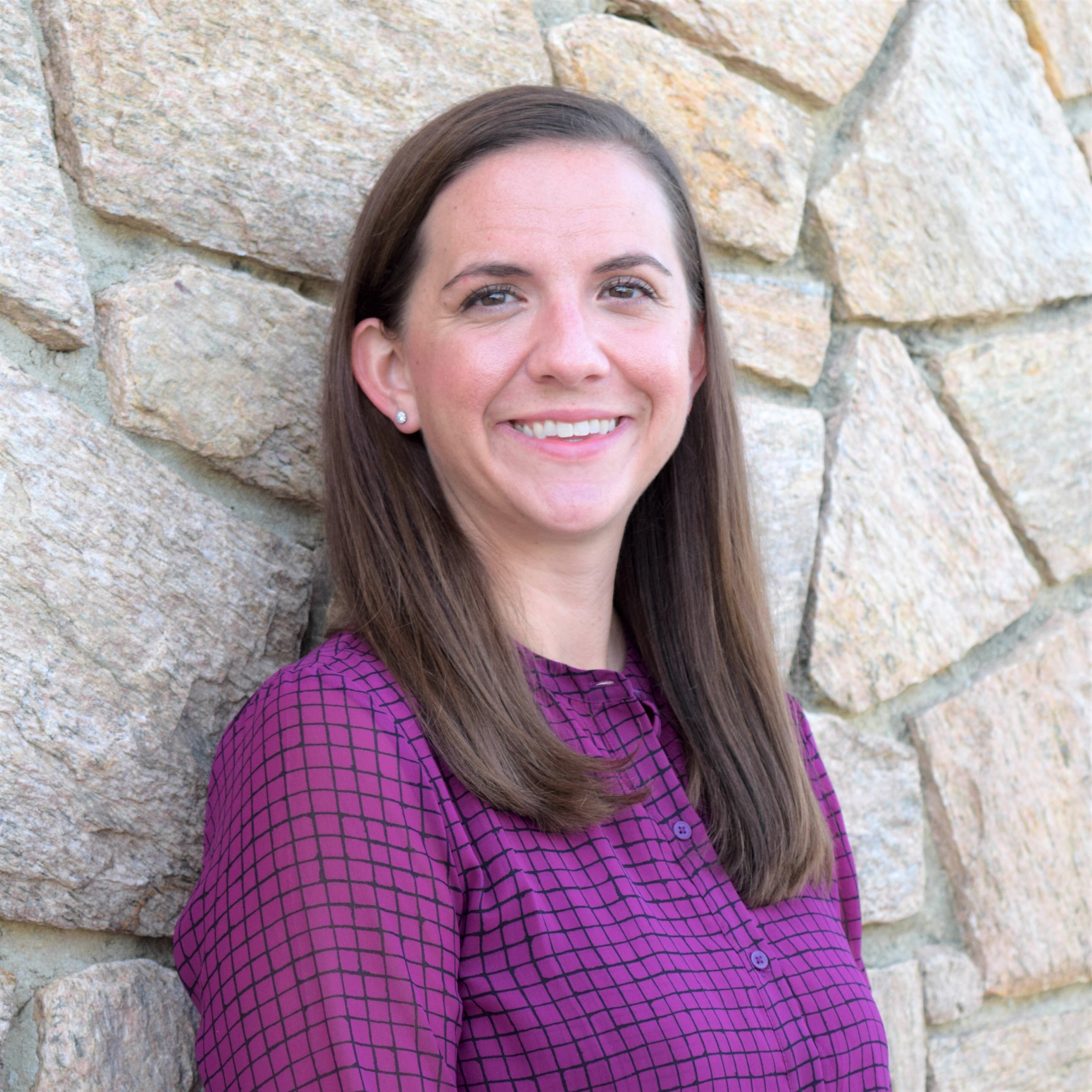 Sara Clement, RD, LDN
Director of Community Health & Nutrition
Food Bank of Central and Eastern Carolina
Sara Clement serves as Director of Community Health & Nutrition at the Food Bank of Central & Eastern North Carolina and has over 10 years' experience working as a Registered Dietitian with a focus on community health. Sara joined the Food Bank 5 years ago, with a focus on building the organization's Nutrition Education Program across 34 counties while strengthening partnerships with the Food Bank's 800 community agencies. She leads the Food Bank's efforts in garden education programming, food systems, and developing Healthcare Partnerships across the service area. Sara and her team prioritize empowering individuals to make healthy choices for themselves and families and improving the overall health of communities by identifying the root causes of hunger and health inequities. She graduated from Bridgewater College in 2008 with a Bachelor of Science in Nutrition & Wellness and Allied Health Science and in 2010 received a Bachelor of Science from James Madison University in Dietetics. Sara completed her dietetic internship at Virginia State University in 2011, and lives in Cary, North Carolina with her family.
$i++ ?>
Jennifer Ryan, CHES
Nutrition Education Manager
Food Bank of Central and Eastern Carolina
Jenny Ryan holds a Bachelor's in Health Sciences with a concentration in Public Health Education from James Madison University. She currently has an active CHES certification and is a member of SOPHE and the local North Carolina Chapter. Jenny started in Food Banking in South Carolina where she interned with Lowcountry Food Bank and was then hired on. She worked in the 4-county southern region found her passion for serving communities and building nutrition programming. From there, Jenny continued her journey with nutrition education and community health at the Food Bank of Central & Eastern North Carolina where she has worked for over 3 years to build nutrition education programming within 34 counties, manage the Healthy Pantry Program, and address health disparities through community health interventions.
$i++ ?>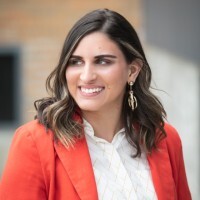 Jodi Cunningham, PhD
Director of Health and Housing
The Community Builders
Experienced housing and health director with a demonstrated history of working in the affordable housing, non-profit and academic sectors. Skilled in community engagement, program development, implementation and evaluation, public speaking, training and content development. Strong professional with a Doctor of Philosophy - PhD focused in Public Health Education and Promotion with a specific focus on maternal and child health from University of Cincinnati.
$i++ ?>
Key:
Complete
Next
Failed
Available
Locked
F4: Mobilizing Community Partnerships
03/24/2022 at 12:45 PM (EDT) | Recorded On: 03/28/2022
03/24/2022 at 12:45 PM (EDT) | Recorded On: 03/28/2022
1.50 Advanced CECH credits | No certificate available
1.50 Advanced CECH credits | No certificate available