Innovative Techniques to Promote Health Improvement Across Populations
4.5 (16 votes)
Register

Non-member - $18
Member - $9
Student Member - $5
Student Non-Member - $10
This session will describe approaches used to understand determinants of behavior change and methods to promote change.
Learning Objectives:
1. Describe determinants of behaviors during times of stress.
2. Use innovative methods to promote behavior change.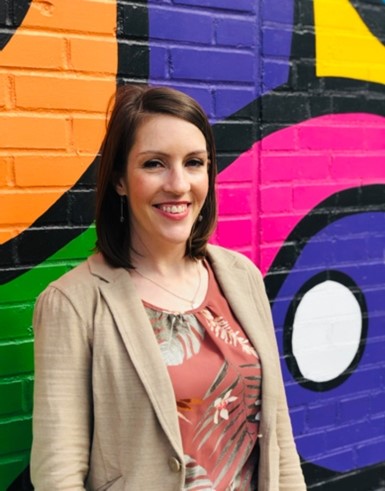 Michele Bildner, MPH, MCHES®
Project Manager & Adjunct Faculty
CDC Foundation & Fontbonne University in St. Louis
Twitter: @michelainestl
Michele Bildner has worked in public health and health education for over ten years, gaining experience designing and implementing community nutrition education; researching and evaluating childhood obesity policies, systems, and environments across the US; assessing, planning, and implementing community health initiatives; and achieving health department accreditation and organizational strategic management. As a mid-career practitioner, Michele's practice is rooted in collaborative approaches for convening key stakeholders to lead change for wicked problems. In addition to her role as a Project Manager for Non-Infectious Disease Programs at the CDC Foundation, Michele is an adjunct faculty member at Fontbonne University in St. Louis - where she earned her BS in Dietetics - preparing undergraduate health education and promotion students for practice. Michele earned her Master of Public Health in Community Health Education from the University of Tennessee, Knoxville. She became MCHES®-credentialed in 2017 and is involved with SOPHE at the national level, formally serving on the Professional Preparation and Nomination Committees, as well as supporting the 2021 Annual Meeting as the Abstract Committee Chair. She is the 2020 President-Elect of SOPHE Midwest, which includes Missouri and Kansas, and has been convening St. Louis Area CHES® and MCHES® professionals for the past two years to build the professional network in her local community and change the employment landscape for certified health education specialists (CHES®). Michele began her DrPH in Leadership at the University of Illinois Chicago School of Public Health with the 2019 cohort where she serves on the Student Management Committee and the inaugural Equity Strategy Development Committee. Her dissertation work is focused on identifying facilitators and barriers to the value of the M/CHES® credentials through the lens of public health leadership principles.
$i++ ?>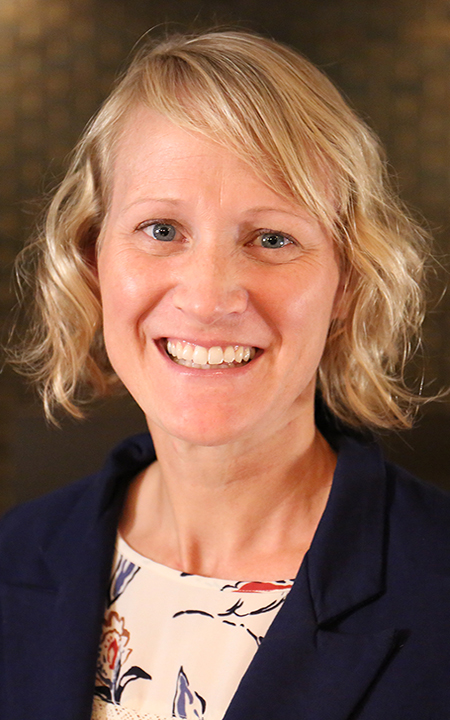 Ellen Barnidge
Associate Professor
Saint Louis University
Ellen Barnidge is Associate Professor in the department of Behavioral Science and Health Education at Saint Louis University College for Public Health and Social Justice. She is a community engaged scholar partnering with grassroots community leaders and community-based organizations. Dr. Barnidge?s research examines access to basic resources needed for health, such as healthy food options, using environmental and policy interventions in rural and urban settings. Her current work focuses on identifying and addressing basic resource needs in health care settings and examining the systems that enable resource insecurity to persist. She recently served as the National Obesity Policy, Research, and Evaluation Network Food Safety Net Working Group co-chair and a member of the St. Louis Food Policy Coalition?s Food Access Working Group. She is a Mid-America Transplant Foundation board member and chairs their community grants committee.
$i++ ?>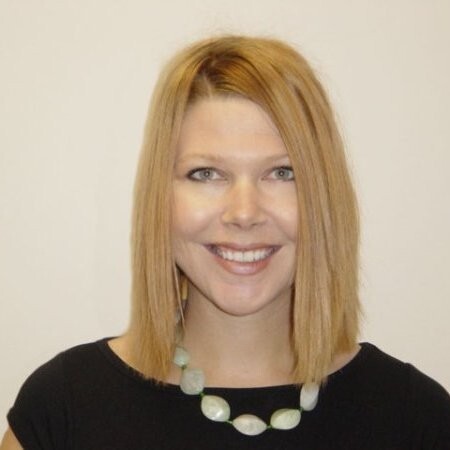 Dr. Nikki Hillier, PhD, MS
Assistant Professor
Eastern Illinois University
Nikki Hillier, Ph.D., is an Associate Professor in the Department of Public Health at Eastern Illinois University. She earned her Ph.D from the University of Illinois, Urbana. She worked in practice for over 10 years at the Champaign-Urbana Public Health District, managing various health promotion grants, programs, and projects. She has co-coordinated the Staying in Touch program at EIU for the academic year which involved securing funding, recruiting student leaders and volunteers, and securing partnerships with the local aging agency. She teaches a variety of classes in public health including Health Administration and Research Methods.
$i++ ?>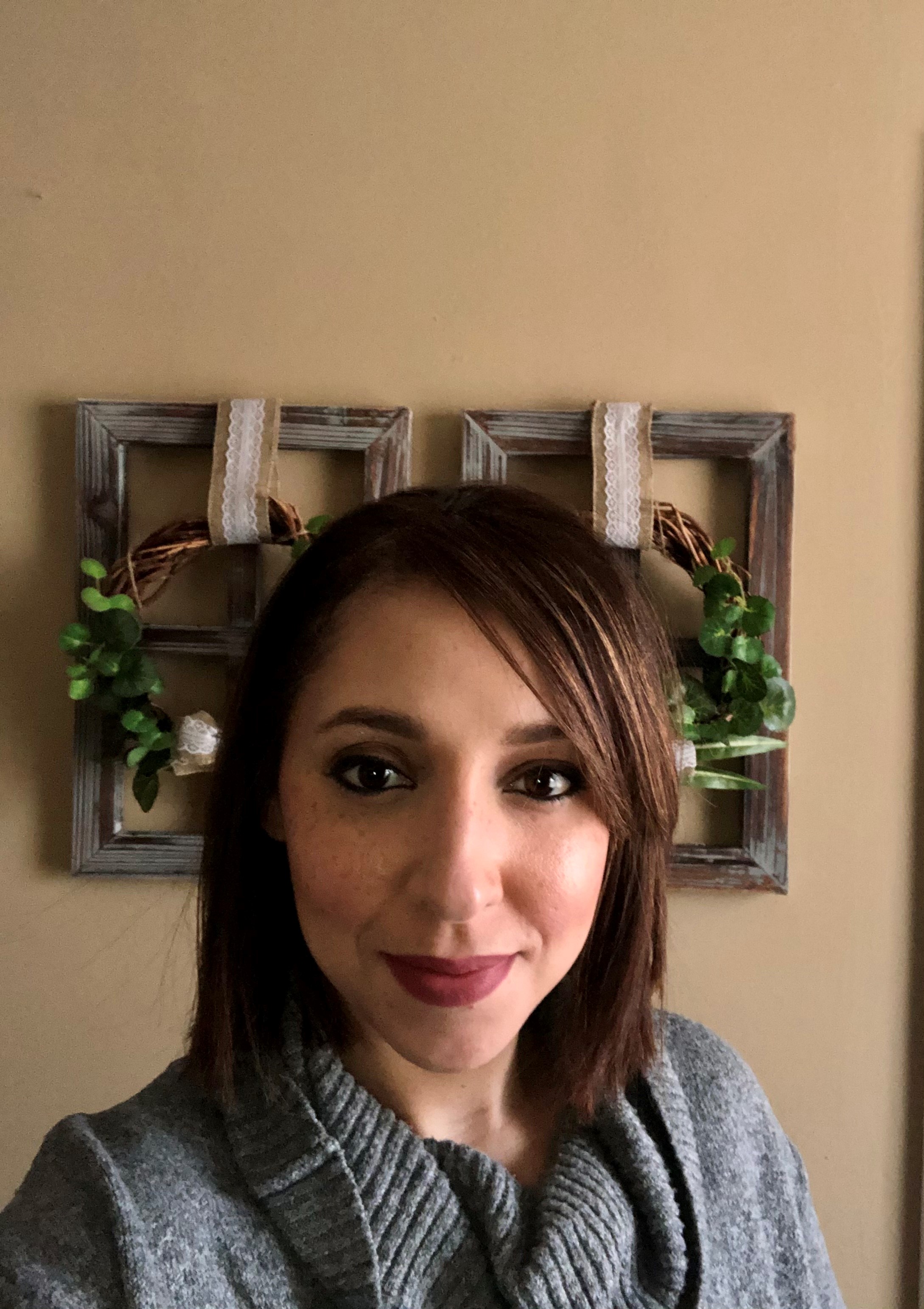 Jessica Firmand
Child Welfare Site Supervisor
Center for Youth and Family Solutions in East Central Illinois
Jess Firmand is a Child Welfare Supervisor at the Center for Youth and Family Solutions in East Central Illinois. She earned her Master of Science degree in Health Promotion and Leadership at Eastern Illinois University. She has been in the social work field for nine years and in child welfare over seven years. Specialties and interests include medically complex and behaviorally specialized foster care, mentoring and on-boarding of new social workers to the field.
$i++ ?>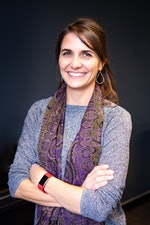 Dr. Alicia Wodika, PhD, MS, CHES®
Assistant Professor
Illinois State University
Alicia Wodika is an Assistant Professor at Illinois State University. She previously taught at Truman State University in the Health and Exercise Sciences Department from 2013 to 2018. At ISU, she teaches Global Health, Program Planning and Evaluation, and Community Public Health. She received her Ph.D. from Southern Illinois University Carbondale in Health Education, her Masters in Biology from Western Illinois University, and her Bachelors of Science from Aurora University. She is a Certified Health Education Specialist (CHES) and her research interests are focused around sustainability, climate change advocacy, civic engagement, and interactive pedagogy focused on student success. #myimpact Creating environments for future health educators to realize the impact they have on their local to global communities.
$i++ ?>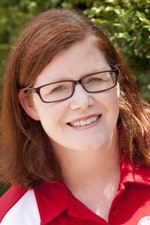 Dr. Jacqueline Lanier, DrPH, MS, MCHES®
Associate Professor
Illinois State University
Jackie Lanier started in the Community Health Promotion program at Illinois State University in August 2013. Prior to coming to ISU, she worked as a Health Promotion Specialist for the McLean County Health Department for 13 years. She received her bachelor?s degree in biology from Illinois State University, Master of Science in Public Health from the University of Illinois at Champaign, and her Doctor of Public Health Degree in Leadership from the University of Illinois at Chicago. Dr. Lanier is a master certified health education specialist (MCHES). She serves on the School Street Food Pantry Board. She is passionate about issues related to food insecurity, community partnerships, tobacco prevention and control, and health.
$i++ ?>
Sely-Ann Headley, PhD, MPH
Dr. Sely-Ann Headley is currently an Associate Professor at Western Carolina University, in the school of Health Sciences. Dr. Headley has a Master of Public Health degree with a concentration in Epidemiology and earned a Ph.D. in Health Education from the University of Toledo in 2020. Her 8-year teaching experience includes teaching over 12 courses (undergraduate and graduate) in Health Education, Public Health, and Food Safety. Her research interests include health education ethics, hybrid violence mitigation, food safety, solid organ transplant recipients, and health disparities. She currently serves as chair for the Society for Public Health Education Ethics Committee.
$i++ ?>
Dr. Jody L. Vogelzang, PhD, RDN, CHES®, FAND
Associate Professor
Grand Valley State University
Dr. Jody Vogelzang, a nationally recognized speaker, and registered dietitian and health education specialist, is an Associate Professor at Grand Valley State University in Allendale, Michigan. An expert in community health, she has been formally recognized by her peers for excellence in practice and for service to the profession. She holds a bachelor's degree in dietetics from Michigan State University, a Master of Science in Health Science from Grand Valley State University, a Master of Arts in Biology from Miami University, and a PhD in Health Services with a specialization in Community Health from Walden University. She is the SOPHE Board Trustee for Ethics and Research.
$i++ ?>
Key:
Complete
Next
Failed
Available
Locked
A2. Innovative Techniques to Promote Health Improvement Across Populations
Select the "View On-Demand Recording" button to begin.
Select the "View On-Demand Recording" button to begin.
1.00 Entry CECH credit | No certificate available
1.00 Entry CECH credit | No certificate available