Plenary 3: Innovating Public Health Education
5 (11 votes)
Amidst high-profile news stories, less attention is given to the many innovative and successful public health initiatives that have been implemented by health educators to build racial equity, improve access of underserved populations to critical healthcare and social services, and advance health policy. This panel presentation will introduce key innovative health programs around the United States, provide firsthand insight into the opportunities and challenges intrinsic to health education program development and leadership, and explore ways in which similar health and social initiatives can be successfully implemented in other communities. Panelists will describe use of text messaging and social media in the Hispanic population, community health worker empowerment, and grass root responses to infant mortality. Lessons learned and strategies will be provided for health educators.
Learning objective(s):
•Characterize at least one facilitator and one barrier intrinsic to the planning of community-wide health and social programs designed to meet the needs of at-risk and underserved populations in a community.
•Synthesize elements of community health initiatives that can be translated to meet the needs of at-risk populations in other community settings.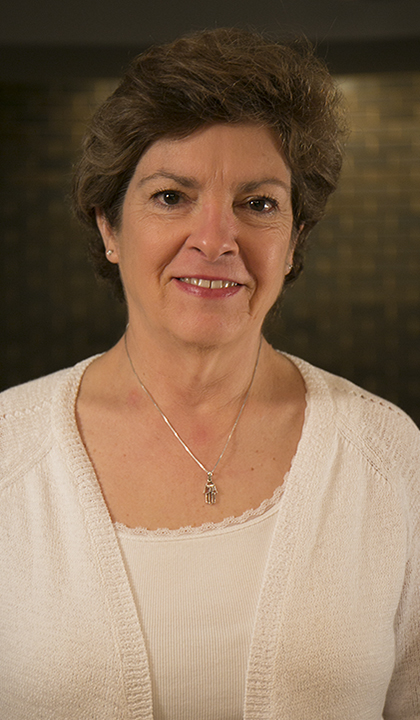 Darcy Scharff, PhD (Moderator)
Professor, Director of Public Health Practice
Saint Louis University
Dr. Scharff has spent the majority of her academic public health career working with and in the community to help support their work in improving public health. She works with several local public health organizations to support them in organizational management and public health actions, including strategic planning, board development, grant reviews, assessment, planning, and evaluation. She directs the Office of Public Health Practice that assures that students and faculty have opportunities to work with and in the community on public health practice and practice-based research. She currently works with Generate Health, a non-profit organization with a goal of eliminating disparities in infant mortality, serving on committees and reviewing grants. In addition, she supports Nurses for Newborns, an agency that provides home visitation for pregnant and postpartum women, by evaluating their program and serving on the research advisory board. Finally, she is a co-developer with the St. Louis City and County health departments on a jointly formed academic health department that assures collaboration between the organizations in areas of research, policy, workforce development, and student training with the goal of improving the public health infrastructure.
$i++ ?>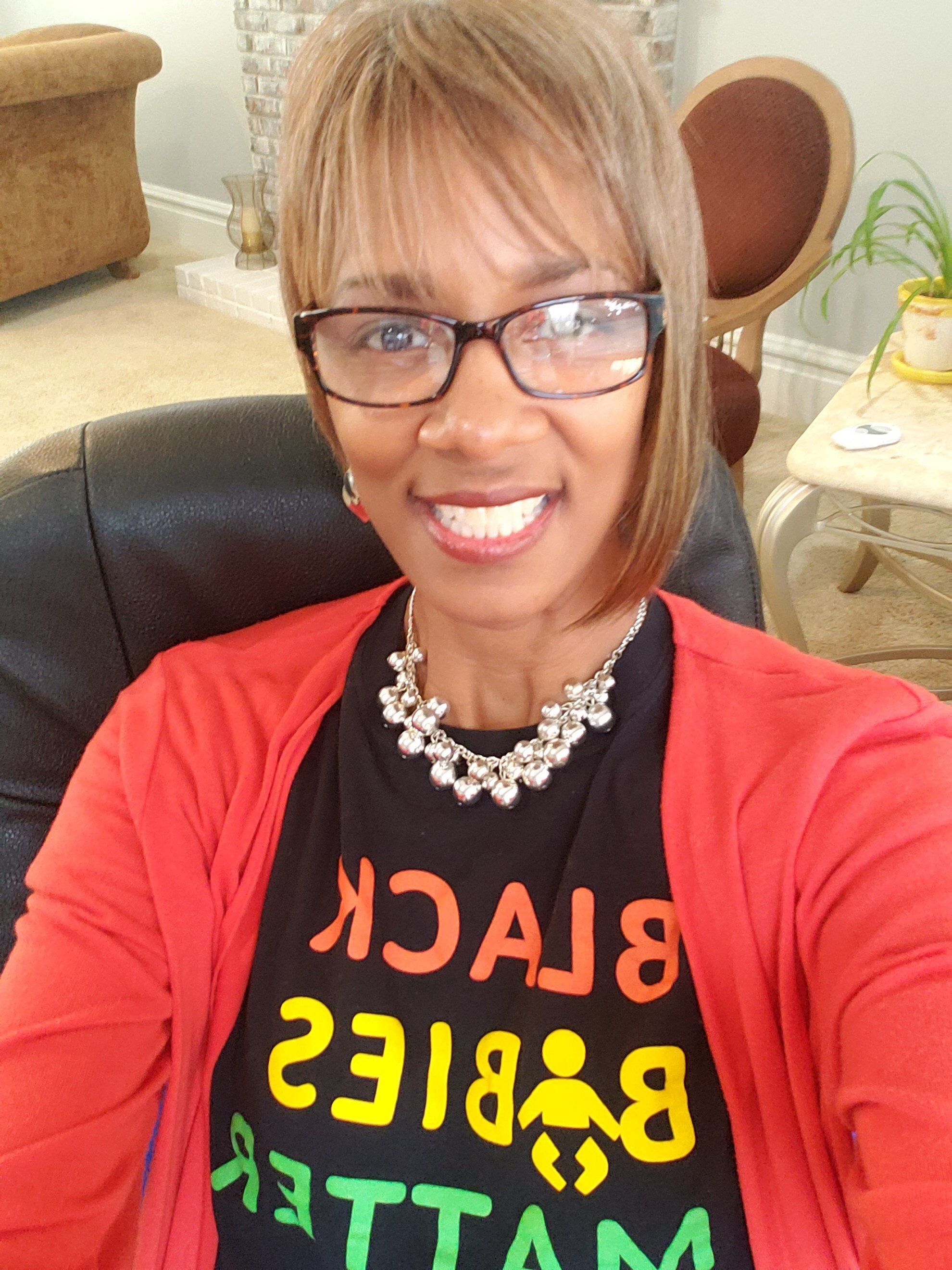 Lora Gulley, MSW
Generate Health STL
Lora Gulley is Director of Community Mobilization and Advocacy with Generate Health STL. Mrs. Gulley has extensive experience building broad-based, community collaborations and support for the needs of women, children, and families affected by health inequities. Mrs. Gulley has a diverse blend of designing and implementing community engagement efforts that center community voice and build peer leadership capacity to accelerate equitable decision-making and systemic community change. Mrs. Gulley coordinates a community-led regional, multi-sector health initiative striving to achieve zero racial disparities in infant mortality and maternal health. She most notably led a community 'Call to Action' effort to address deplorable housing conditions of low-income families in one of the largest housing complexes in the City of St. Louis. Mrs. Gulley's resolve helped unite advocates to hold leaders accountable for improving housing conditions and policies. Mrs. Gulley currently champions a statewide coalition advocating for policies intended to reduce racial disparities in maternal health. Mrs. Gulley has a strong commitment to her community serving on the St. Louis County Housing Authority Board of Commissioners, teaching as Adjunct Faculty at Maryville University and Washington University-Brown School of Social Work, and coaching girls' basketball. Mrs. Gulley holds a Bachelor of Science degree in Psychology/Sociology from Peru State College and a Master of Social Work degree from the University of Nebraska at Omaha. Mrs. Gulley is married 23 years to entrepreneur, Corey and mom to two young men, Chandler (20) and Caden (15).
$i++ ?>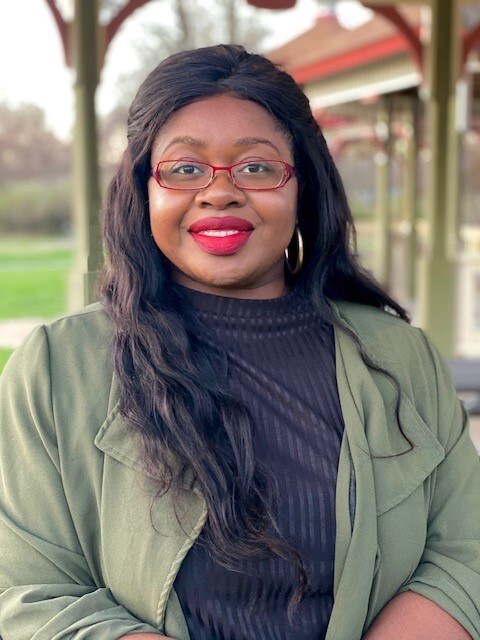 Rauta Aver Yakubu, MHA, MPH
Generate Health
Aver is a third-year public health doctoral student at Saint Louis University's College for Public Health and Social Justice in the Department of Health Management and Policy in St. Louis, MO. Some of her professional interests include the influence of organizational policy on patient outcomes, maternal and child health mortality/morbidity, global health, health equity, public policy, community based participatory research and access to care. Prior to starting her doctoral program, Aver was manager at Generate Health, a community-based maternal-child health coalition in St. Louis, where she led their perinatal behavioral health initiative (PBHI). While leading PBHI she developed/ launched a multi-sector screening and referral network for mood and anxiety disorders. Additionally, she contributed to the development/ launch of FLOURISH: a community led collective impact initiative to reduce Black infant mortality in St. Louis.
$i++ ?>
Ciearra Walker, MPH
CHW Workforce Partnership
Ciearra, affectionately known as CJ, is a public health leader. A catalyst. A researcher. A member of community. A model of both/and. Ciearra is the Executive Director of a social impact organization known as the St Louis Community Health Worker Coalition. Led by a CHW board, the Coalition employs a public health approach to offer place-based intervention that address social need, elevate resident voice, champion policy, and encourage community solutioning through authentic, institutional partnership. Ciearra brings a unique blend of life experience and technical skill to the work that she does, demonstrating an ability to create system- focused infrastructure that improves public impact.Growing up in Detroit, MI she came to understand the value of hard work and education at an early age. Ciearra is a recipient of the Bill Gates Millennium Scholarship. During undergrad, she lived in Cape Town, South Africa for six months through a study abroad experience, and it was at that moment Ciearra declared her love for public health. Her achievements throughout undergrad gained her national recognition by former President Barack Obama during his commencement address to the 2016 Howard University graduating class. Following the presidential recognition, Ciearra was featured LIVE on CNN, Detroit Deadline, Teen Vogue, the front page of the Detroit Free Press Newspaper and named Youth of the Year by Essence.Ciearra went on to purse an MPH from Emory University with a concentration in Prevention Science. Ciearra has placed her passion, and continues to grow her expertise, at the intersection of public health and economic mobility. She brings more than 5 years of applied theory through practice at various settings within the health sector including chronic disease education, community engagement and outreach, behavioral and mental health, health communications, etc. Prior to moving to St. Louis , Ciearra served as the Community Affairs Coordinator for Detroit Medical Center Sinai-Grace, an urban, public hospital – notably the same hospital she was born.Ciearra moved to St Louis in 2018, where she assumed a charge to scale and sustain the CHW workforce. In this role, she engaged a growing network of 150+ CHW neighborhood leaders and more than 35 organizations to design a multi-faceted, grassroots, and legislative strategy centered around ensuring the CHW workforce enjoys long-term viability at regional, state, and national levels. The cornerstone of Ciearra's work aims to help transform institutions into racially responsive systems that promote generational community wellbeing while simultaneously building power and cultivating leaders in neighborhoods of those same systems. "Connecting vision to actionable on-the-ground strategy" is said to be Ciearra's differentiating gift. Ciearra is a current Doctoral student in the Public Health Leadership Program at the University of Illinois Chicago where she will earn a DrPH. With an interest in social epidemiology, her research explores the business of public health, illustrating community-based innovation and nontraditional partnership as levers for sustainability. On a purposeful mission to serve as a vehicle of opportunity for others, Ciearra roots herself in the reminder that where she is gives credit to where she's been
$i++ ?>
Amelie G. Ramirez, DrPH, MPH
UT Health San Antonio
Dr. Amelie G. Ramirez, Chair and Professor of Population Health Sciences and Director of the Institute for Health Promotion Research at UT Health San AntonioAmelie G. Ramirez, DrPH, an internationally recognized cancer and chronic disease health disparities and health promotion researcher, is chair and professor of Population Health Sciences at UT Health San Antonio, where she also is founding director of the Institute for Health Promotion Research and associate director of cancer outreach and engagement at the Mays Cancer Center at UT Health San Antonio.Over the past 30 years, Dr. Ramirez has directed over 100 research programs focused on human and organizational communication to reduce chronic disease and cancer health disparities affecting Latinos and other minority and underserved populations, including cancer risk factors, clinical trial recruitment, patient navigation, tobacco prevention, obesity prevention, and more. Dr. Ramirez has authored many peer-reviewed articles, is an editorial board member on several prestigious journals, and is frequently invited to speak at scientific meetings. She has been widely recognized for her work to improve Latino health and advance Latinos in medicine, public health, and behavioral sciences across the U.S. Dr. Ramirez is on the San Antonio Mayor's Fitness Council and is Board President of The Academy of Medicine, Engineering and Science of Texas. Dr. Ramirez is a native of Laredo, Texas. She received her MPH and DrPH degrees from The University of Texas Health Science Center at Houston.
$i++ ?>
Key:
Complete
Next
Failed
Available
Locked
Plenary 3: Innovating Public Health Education
03/23/2022 at 2:45 PM (EDT) | Recorded On: 03/24/2022
03/23/2022 at 2:45 PM (EDT) | Recorded On: 03/24/2022
1.50 Advanced CECH credits | No certificate available
1.50 Advanced CECH credits | No certificate available