About Us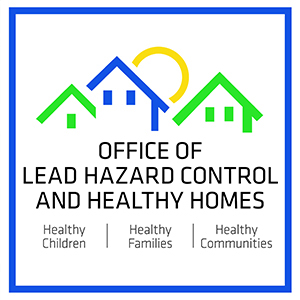 Welcome to our virtual booth! Thank you for stopping by.
Please take a moment to review our information that is included in the Digital Welcome Bag.
The U.S. Department of Housing and Urban Development's Office of Lead Hazard Control and Healthy Homes (OLHCHH) is committed to providing safe and healthy homes for all families and children by addressing housing conditions that threaten the health of residents, coordinating disparate health and housing agendas, supporting key research, targeting reinforcement efforts, and providing tools to build sustainable local programs that mitigate housing-related health hazards.
OLHCHH also provides funds to state and local governments to develop cost-effective ways to reduce lead-based paint hazards; provides public outreach and technical assistance; and conducts technical studies to help protect children and their families from health and safety hazards in the home. Check out our newest publications for American Indian and Alaska Native communities. Outreach materials and publications can be viewed and downloaded at https://www.hud.gov/program_of...
June is National Healthy Homes Month (NHHM)
NHHM takes place in June and is a month-long recognition of the connection between housing and one's health. It aims to highlight approaches to take to ensure a healthy indoor environment. Click here to learn more, and to view last year's campaign: https://www.hud.gov/program_of...
More info to come soon!
National Lead Poisoning Prevention Week (NLPPW)
Each October, NLPPW is a call to bring together individuals, organizations, industry, and state, tribal, and local governments to increase lead poisoning prevention awareness to reduce childhood exposure to lead. NLPPW highlights the many ways parents can reduce children's exposure to lead in their environment and prevent its serious health effects. Promotional materials for 2021 will be available this summer and may be found at https://www.hud.gov/program_offices/healthy_homes/nlppw
Mold and Moisture Problems in Housing - Not a Dry Science
Resources
Subscribe via RSS
| Access Date | Quiz Result | Score | Actions |
| --- | --- | --- | --- |