Increasing Diversity in the Public Health Workforce: Highlights from the PHP CUPS Supplement
Product not yet rated
Recorded On: 02/17/2022
Register

Non-member - $18
Member - $9
Student Member - $5
Student Non-Member - $10
Attendees will be introduced to the CDC Undergraduate Public Health Scholars (CUPS) program in this webinar. Attendees will get a behind-the-scenes look at the CUPS supplement and next steps for this pipeline program to achieve diversity in the public health workforce.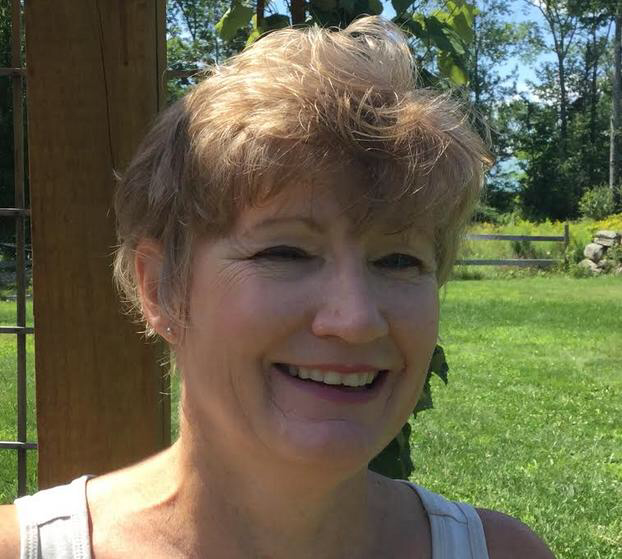 Kelly M. Bentley, PhD, MPH (Moderator)
Associate Professor, Public Health
The University of Maine at Farmington
Dr. Kelly Bentley received a BED from Va Tech (1989) and her Master's of Public Health in Maternal and Child Health (1996) and completed her Interdisciplinary Ph.D. at the University of New Brunswick. Kelly's work has focused on women's health, mothering, intimate partner violence (IPV), and health policy. She has over 24 years of experience in community health and has worked internationally, nationally, and at state and local levels. She is sought to speak about her research on mothers and IPV and is actively involved in violence prevention in the state and local community. Kelly has received numerous awards to include the prestigious Social Sciences and Humanities Research Council of Canada, Canada Graduate Scholarship Award. She has had over 25 grants funded by federal, state, and philanthropic organizations for community-level interventions, evaluation, and academic research.
$i++ ?>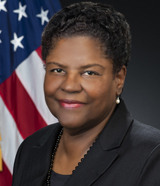 Leandris Liburd, PhD, MPH, MA
Associate Director, Office of Minority Health and Health Equity
CENTERS FOR DISEASE CONTROL AND PREVENTION/AGENCY FOR TOXIC SUBSTANCES AND DISEASE REGISTRY (CDC/ATSDR)
Since 2011, Dr. Liburd has served as the associate director for minority health and health equity for CDC/ATSDR. In this capacity, she leads and supports a wide range of critical functions in the agency's work in minority health, health equity, and women's health. She plays a critical leadership role in determining the agency's vision for health equity, ensuring a rigorous and evidence-based approach to the practice of health equity, and promoting the ethical practice of public health in vulnerable communities. Dr. Liburd has been instrumental in building capacity across CDC and in public health agencies to address the social determinants of health, and in identifying and widely disseminating intervention strategies that reduce racial and ethnic health disparities. She has skillfully executed innovative models of collaboration that have greatly expanded the reach, influence, and impact of the Office of Minority Health and Health Equity (OMHHE) including the successful implementation of the CDC Undergraduate Public Health Scholars Program (CUPS) and the James A. Ferguson Emerging Infectious Diseases Graduate Fellowship. In May 2020, she assumed the role of Chief Health Equity Officer for CDC's COVID-19 Response which was the first time in the agency's history that this role and function was added to the leadership of the Incident Management Structure during the activation of CDC's Emergency Operations Center. In 2021, she was tasked by the CDC director with co-leading the development of the agency's first health equity science and intervention strategy known as CORE – an acronym for C-cultivate comprehensive health equity science, O-optimize interventions, R-reinforce and expand robust partnerships, and E-enhance capacity and workforce diversity and inclusion. This inaugural health equity strategy catalyzed commitments from all CDC centers, institutes, and offices resulting in over 150 health equity goals. When fully implemented, CDC's CORE Commitment to Health Equity can transform how public health is practiced and accelerate achieving health equity. These and other accomplishments represent her tireless commitment to improve minority health and achieve health equity for all people.
Dr. Liburd has received honors for her leadership and management accomplishments. She was the 2021 recipient of the Harriet Hylton Barr Distinguished Alumni Award, one of the highest honors of the University of North Carolina at Chapel Hill, Gillings School of Global Public Health. She always received the CDC Honor Award for Health Equity (Group Award) in recognition of her role as Chief Health Equity Officer and contributions of the entire unit in the COVID-19 Response. Among her other awards, Jackson State University presented her with the John Ruffin Award of Excellence in Minority Health and Health Disparities (2016), and the Johns Hopkins Center for Health Disparities Solutions and BlackDoctor.org named her one of the Top Blacks in Healthcare in 2014 for her outstanding and noteworthy achievements in the healthcare field. In 2010, the National REACH Coalition honored her with their Distinguished Service and Leadership Award, and in 2002, CDC's Division of Diabetes Translation presented her with their Excellence in Collaboration Award for her seminal role in developing local, national, and international partnerships.
Dr. Liburd holds a bachelor of arts degree from the University of Michigan at Ann Arbor, a master of public health in health education/health behavior from the University of North Carolina at Chapel Hill, a master of arts in cultural anthropology, and a doctor of philosophy degree in medical anthropology from Emory University.
$i++ ?>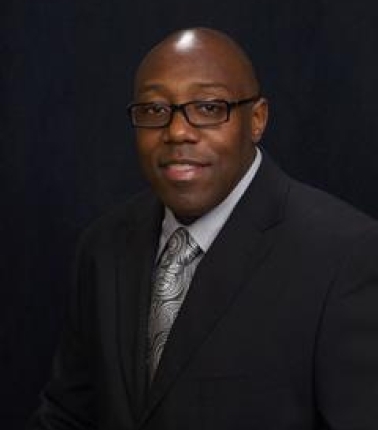 Roland J. Thorpe, Jr, PhD
Co-Director DRPH Concentration in Health, Equity, and Social Justice Professor
Johns Hopkins Bloomberg School of Public Health
Roland J. Thorpe, Jr., Ph.D., MS, is a gerontologist and social epidemiologist with nationally-recognized expertise in minority aging, men's health, and place-based disparities.
Dr. Roland J. Thorpe, Jr. joined the Office of the Provost in 2017 as a Provost's Fellow. His Fellowship project involved a collaboration with the Offices of Faculty Affairs and Research to design skills training modules for undergraduate research and develop a mentoring program to train graduate students, postdoctoral students, and faculty in the art and science of mentoring undergraduate students. In 2018, Dr. Thorpe was tapped to lead the Provost's Postdoctoral Diversity Fellowship Program where he has emerged as a key thought leader equipped to address concerns and challenges associated with the diversification of the academic workforce. As the inaugural Associate Vice Provost of Faculty Diversity, he will dedicate more time to advancing key initiatives around faculty diversity.
In his new role, Dr. Thorpe will work closely with Vice Provost for Faculty Affairs Andrew Douglas and Vice Provost for Diversity and Inclusion and Chief Diversity Officer Katrina Caldwell to advance the Faculty Diversity Initiative (FDI). This includes providing infrastructure support for the Target of Opportunity Program and the Cluster Faculty Initiative, working with all diversity and inclusion deans and deans of faculty on campus to enhance support for faculty development and mentoring, and leading an expanded Provost Postdoctoral Diversity Fellowship Program.
Dr. Thorpe is a Professor in the Department of Health, Behavior, and Society in the Bloomberg School of Public Health where he also serves as Deputy Director of the Hopkins Center for Health Disparities Solutions, Co-Director of the Johns Hopkins Alzheimer's Disease Resource Center for Minority Aging Research, and Co-Director of the Health Equity and Social Justice Concentration of the DrPH Program. He holds joint appointments in the Division of Geriatric Medicine and Gerontology and the Department of Neurology in the School of Medicine, and the Department of Sociology in the Krieger School of Arts and Sciences.
As a social epidemiologist and gerontologist, Dr. Thorpe's research focuses on how race, socioeconomic status, and segregation influence health and well-being for African Americans, particularly African American men. He is the recipient of numerous awards that recognize his commitment and valuable contributions to student and faculty mentoring, including the Johns Hopkins School of Public Health Advising, Mentoring, and Teaching Recognition Award, the inaugural 2018 NHLBI OHD PRIDE Roland J. Thorpe, Jr. Mentoring Award, the 2020 JHBSPH Dean's Award of Distinction in Faculty Mentoring, and the 2020 Minority Issues in Gerontology Outstanding Mentorship Award. Dr. Thorpe earned a bachelor's in theoretical mathematics from Florida A&M University, a master's in statistics, and a Ph.D. in clinical epidemiology with a graduate minor in gerontology from Purdue University.
$i++ ?>
Kai H. Young, MPH, CHES®
Senior Advisor, Strategy and Evaluation, OMHHE
Centers for Disease Control and Prevention
Ms. Kai H. Young is the Senior Advisor on Strategy and Evaluation in the Office of Minority Health & Health Equity (OMHHE), Centers for Disease Control and Prevention (CDC). She leads the evaluation of the CDC Undergraduate Public Health Scholars (CUPS) program and provides technical oversight of evaluation projects within the office.
Prior to joining the OMHHE, Ms. Young was a senior program evaluator and the project officer for the National Tuberculosis Indicators Project (NTIP) at the Division of Tuberculosis Elimination (DTBE), the National Center for HIV/AIDS, Viral Hepatitis, STD, and TB Prevention. In this role, she led the development and implementation of NTIP, the national performance monitoring system for TB programs in the United States. Her work included the standardization of the national TB indicators across TB programs in the U.S., the establishment of the national performance targets, and enabling the use of the national surveillance data for routine monitoring and management of TB cooperative agreement recipients and ensuring patients' standard of care in the United States. Through her work with the national indicators, Ms. Young helped strengthen the national TB surveillance system and ensured its data quality for program management and decision making. In addition to her role as the division's lead and advisor on the national indicators, she played a key role in developing the formula for allocating resources to state and local grantees and implementing performance-based funding.
Ms. Young holds a Bachelor of Science degree in biochemistry with minors in health and social issues from the University of California at San Diego and a Master of Public Health in behavioral science and health education from the Rollins School of Public Health, Emory University.
$i++ ?>
Key:
Complete
Next
Failed
Available
Locked
1.00 Entry-level CECH, CPH credit | Certificate available
1.00 Entry-level CECH, CPH credit | Certificate available