NHEW 2022: Role of HBCUs in Addressing Health Disparities in the African American Communities.
Product not yet rated
Includes a Live Web Event on 10/17/2022 at 10:00 AM (EDT)
Register

Early bird pricing available!
Non-member - Free!
Member - Free!
Student Member - Free!
Student Non-Member - Free!
Regular Price after 10/17/2022 2:00 PM
Non-member - $18
Member - $9
Student Member - $5
Student Non-Member - $10
The webinar will provide an historical overview of HBCUs in addressing social justices and health issues, accomplishments of HBCUs in addressing health disparities, and recommendations for achieving health equity among African Americans and other racial minorities through the work and collaboration with HBCUs. Specifically, panelists will highlight programs at HBCUs that address health disparities among African Americans. In addition, panelists will participate in an active Q&A with participants.
After this session, the participants will be able to:
1. Describe the role of HBCUs in addressing health disparities the African American communities. (5.2)
2. Recommend strategies for collaborating with HBCUs to help achieve health equity among African Americans and other racial minorities (5.2)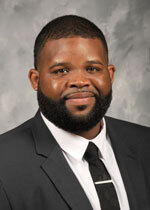 Antonio Gardner, PhD
Assistant Professor
Mississippi State University
Dr. Gardner is an assistant professor of health promotion at Mississippi State University. He received his PhD in Health Education and Health Promotion (2016) from the University of Alabama, MS in General Human Environmental Sciences with a Specialization in Rural Community Health (2011) from the University of Alabama, and BS in Biology (2009) from Alabama A&M University. Furthermore, he possesses Certified Health Education Specialist credential through the National Commission for Health Education Credentialing, Inc. Gardner's research interests are in health equity with a focus on rural and/or African American populations. His current research examines the risky sexual behaviors and readiness of rural African American men to participate in barbershop-based HIV prevention programs, and COVID-19 disclosure decisions among rural African Americans. Previous research examined the black church's response to the Jackson Water Crisis. He is also a co-investigator on one study that examines older rural African American adults' attachment to place and their perceptions of well-being in relation to place, and another study which examines high school students' interest in food and health science careers based on the delivery of tailored curricula to expose them to the professions in the respective fields.
$i++ ?>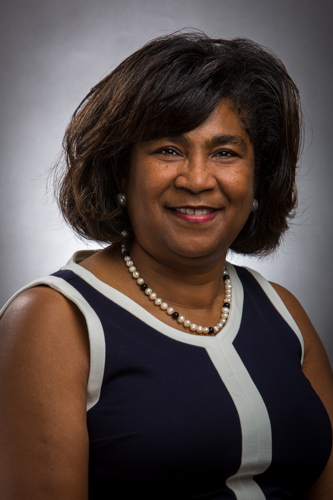 Dr. Deborah Fortune, Ph.D., CHES, FAAHE
Professor
North Carolina Central University
Deborah A. Fortune, Ph.D., CHES, is an associate professor in the Department of Health Education at North Carolina Central University and is a Master Certified Health Education Specialist. Prior to her current position, Dr. Fortune was the director of the National HIV & CSHE Project with the American Association for Health Education. She has been a faculty member at the following institutions: East Tennessee State University, University of North Carolina at Charlotte, and Marymount University. Dr. Fortune received her B.S. degree in Biology from Mississippi University for Women, M.S. degree in Community Health Education from the University of Southern Mississippi, and her Ph.D. in Public Health Education from the University of Tennessee, Knoxville. Dr. Fortune has provided instructor training in comprehensive school health education (Growing Healthy curriculum and Teenage Health Teaching Modules), HIV/AIDS for African Americans, youth violence prevention, and cultural diversity in health education. Her research interests include HIV and sexual health among African American college women, youth violence prevention, professional preparation in health education, and faculty and youth mentoring. She has published and made numerous presentations on those topics.
$i++ ?>
Key:
Complete
Next
Failed
Available
Locked
10/17/2022 at 10:00 AM (EDT) | 60 minutes
10/17/2022 at 10:00 AM (EDT) | 60 minutes
Live Webinar Feedback Survey
12 Questions
12 Questions
Thank you for participating in today's Livestream. Please take a few minutes to provide your feedback about the live webinar experience. We will use your feedback to enhance our future events.